Advantages and disadvantages of internet surfing
What are the advantages and disadvantages of internet surfing? The internet is by far the most popular and groundbreaking technological innovation. Data of all kinds is available on the web and the ability to communicate with others over the web.
Because of the many advantages of the internet, we now live in an internet-dependent world.
Check all the positives and negatives of it right here.
According to the Cambridge Dictionary, the web is an enormous network of connected computers throughout the world that enables people to share information and communicate with one another via the internet.
Various corporations, industries, governments, and academic institutions all have a stake in the web and use it to their advantage. 
Almost all kinds of information can be found on it, so it's no surprise that it's become such an integral part of people's everyday lives. There are already more than 4.5 billion people on the earth who are connected to the internet.
Let's take a look at the advantages and disadvantages of internet surfing.
What is internet surfing?
It's a play on the phrase "TV channel surfing," except instead of pressing buttons on the remote, users click links in Web pages to navigate between them.
Surfing is a pastime that was popularized by the internet's arrival. Hypertext links allow users to move from one section of a document to another and from one document to another, even if those documents are located on different computers or in other countries.
People worldwide who have access to the internet enjoy surfing as a pastime.
When it comes to searching the web or engaging in other online activities, many people become addicted and spend long periods doing so. Some do it to pass the time.
Advantages and disadvantages of the internet for students
Below are the advantages and disadvantages of internet surfing for students.
Advantages
Information
The internet's greatest asset is the wealth of information it provides. You have access to a wealth of knowledge on a wide range of topics. There isn't just one thing to discuss here.
Without the usage of search engines, this cannot be achieved.
Students gain from this easy access to information, which aids in their data collection and analysis.
With no longer wasting time in a library or searching for a specific author's works, students nowadays heavily depend on the internet.
Read: The Importance of Happiness and Its Effect on Human Health (2021) | Video – Richrainbows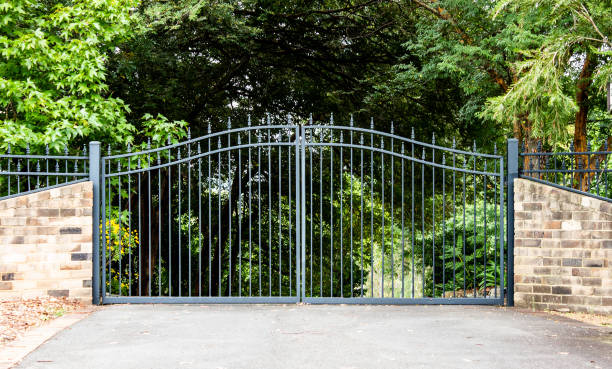 Accessibility
The internet is available around the clock, which never shuts down. It doesn't matter how the students get online, as long as they have access to a computer and the internet.
The internet's accessibility has made it easier for students to learn about their subjects. As a result, students don't have to wait for the library to open or close.
They can always get their hands on the information they need.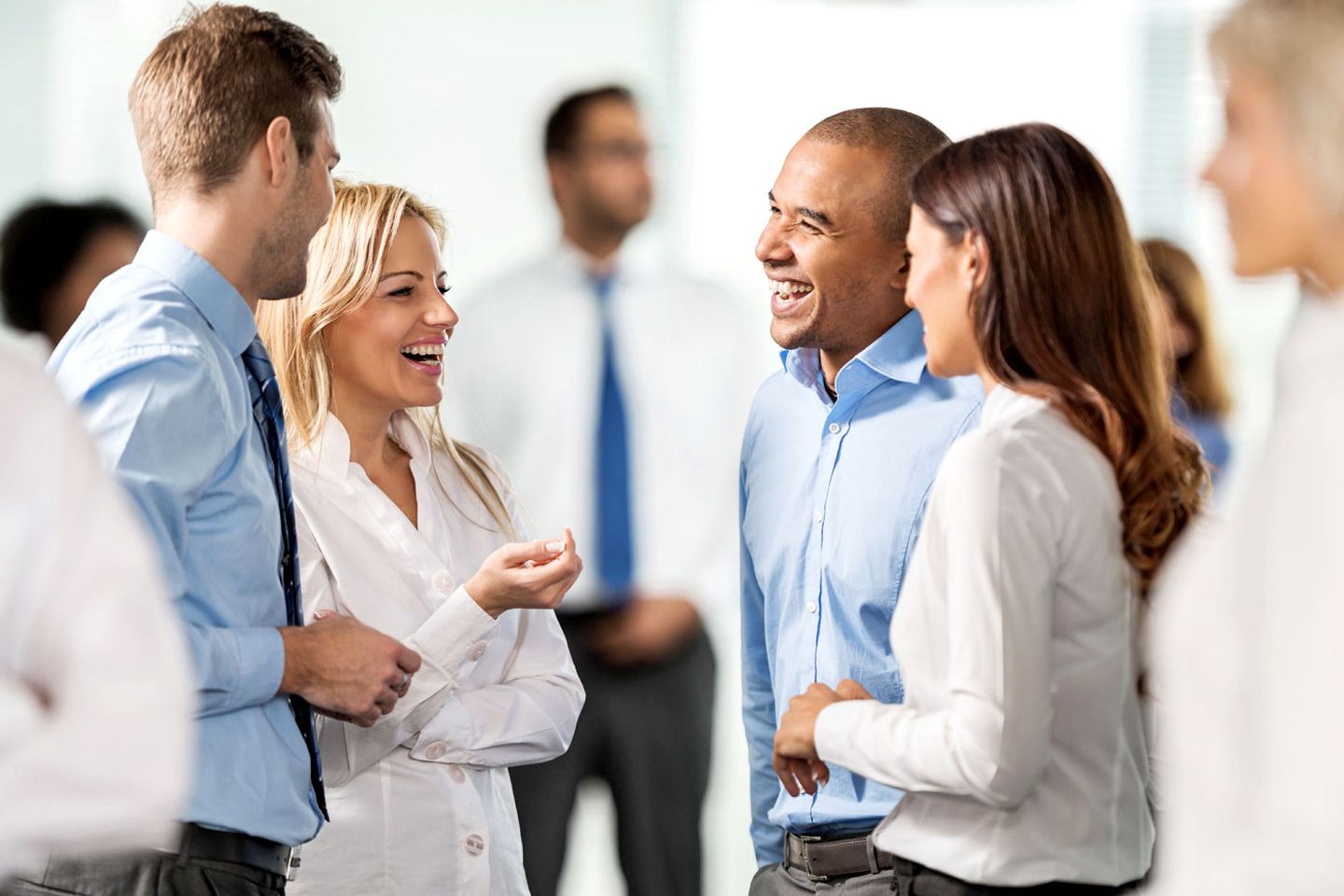 Communication
Students of all nationalities, ethnicities, faiths, and cultures will be able to converse openly with one another and share their thoughts and ideas. Traditional methods of communication like phone calls and letters are inconvenient when compared to electronic means.
Students have a variety of options for exchanging information, including email, chatrooms, messaging services, and even video conferencing, when it comes to real conversation itself.
Students can also use forums to connect with teachers and students around the world who are interested in the same topics as they are. Students who are hesitant to voice their concerns can do so anonymously in discussion forums.
Disadvantages
Anti Social
Internet use has resulted in a decline in children's ability to communicate effectively. Children prefer computer-to-computer communication to face-to-face interaction.
Online communication is vastly different from face-to-face communication. A machine can't express the whole range of human emotions and thoughts.
Read: Resilient in the Face of Adversity: What Can Motivate and Encourage You? | Richrainbows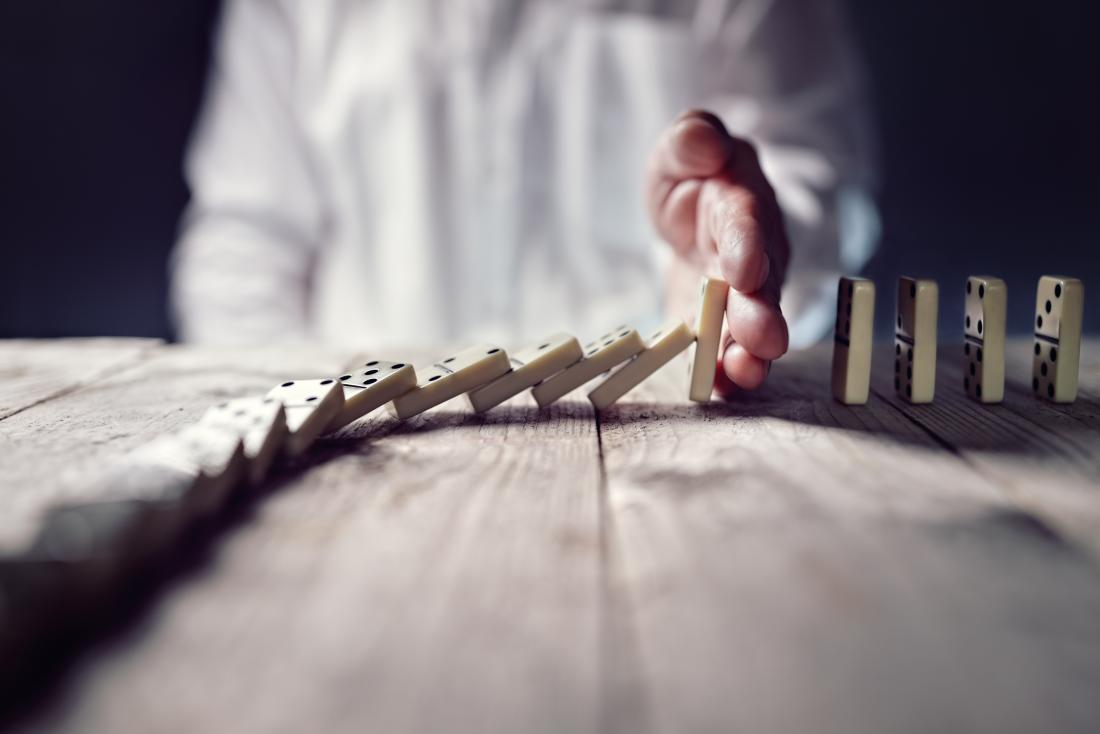 Addiction
Students may develop a strong dependence on the internet. Students may spend too much time on the internet instead of focusing on their studies, resulting in poor grades.
Students might easily become sidetracked from their schoolwork by the availability of online entertainment options. Students, for example, could play an online game before a test instead of studying. Students' academic performance could suffer as a result of this.
Vulgarity
Students may be exposed to numerous sorts of vulgarity when using the internet, including violence and pornography. Underage minors have easy access to adult content.
No matter how many 18+-only sites are out there, there are no reliable means to check a user's age.
Moreover, some internet games have a lot of violence that can be distressing to children.
This means that students and especially teenagers may be exposed to materials that can negatively impact their mental health.
Read: 7 Things to do When You are Sad and Don't Know Why | Video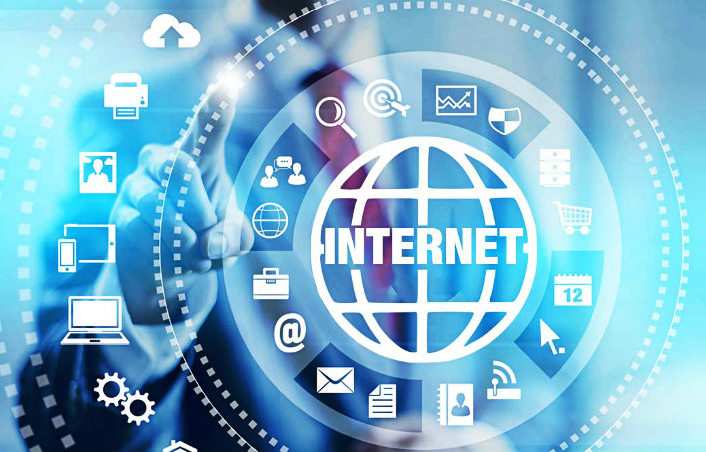 10 advantages and disadvantages of the internet
Below are the advantages and disadvantages of internet surfing.
10 advantages of the internet
Flawless communication
Online Education
E-commerce and Online Services
Abundant of Information
Entertainment
Social Networks
Online Banking
Video Calls and Web Conferencing
Online Newspaper
Inexhaustible Education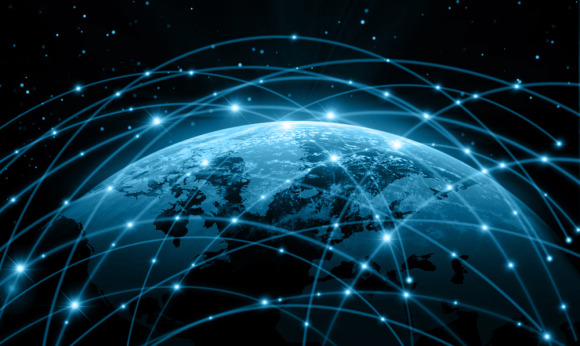 10 Disadvantages of the internet
Access to wrong information
Internet addiction
Virus threat
Spams
Theft of Personal Information
Obesity and health issues
Wastage of time
Sensitive Information
Social Alienation
Essay on advantages and disadvantages of internet 200 words
The internet is a critically essential invention that has linked the entire world through a unique network. It has brought about a great deal of change in people's lives.
The business and educational systems have been significantly restructured and modernized.
Today, we'll look at some of the benefits and drawbacks of using the internet. The most significant impact of the internet has been on education. The learning opportunity has shown to be really simple.
The internet contains a vast amount of information that can be found in seconds. 
You can make your knowledge available to the entire globe. And, perhaps most critically, global connectivity has been established. As a result, the business potential has become more accessible.
On the other hand, Cybercrime is the most serious negative aspect of the internet. Many people are linked to this network, and they have sensitive information or files stored on many different servers. 
Some nefarious individuals may attempt to hack them and demand money. Bullying over the internet can also be a concern at times.
However, the internet is becoming more secure by the day. It is a blessing in disguise for us.
Read: How To Make Money Online Without Paying Anything For Students
Advantages and disadvantages of internet surfing in Urdu points
Like everything else, technology has its own set of pros and cons. When it comes to using the same, you have complete freedom to do so in any way you like. It's the same on the internet, too.
You may make full use of all the benefits that the internet offers. You can also use the same term to describe something morally questionable if it's not illegal. You have complete control over how you want to access the internet.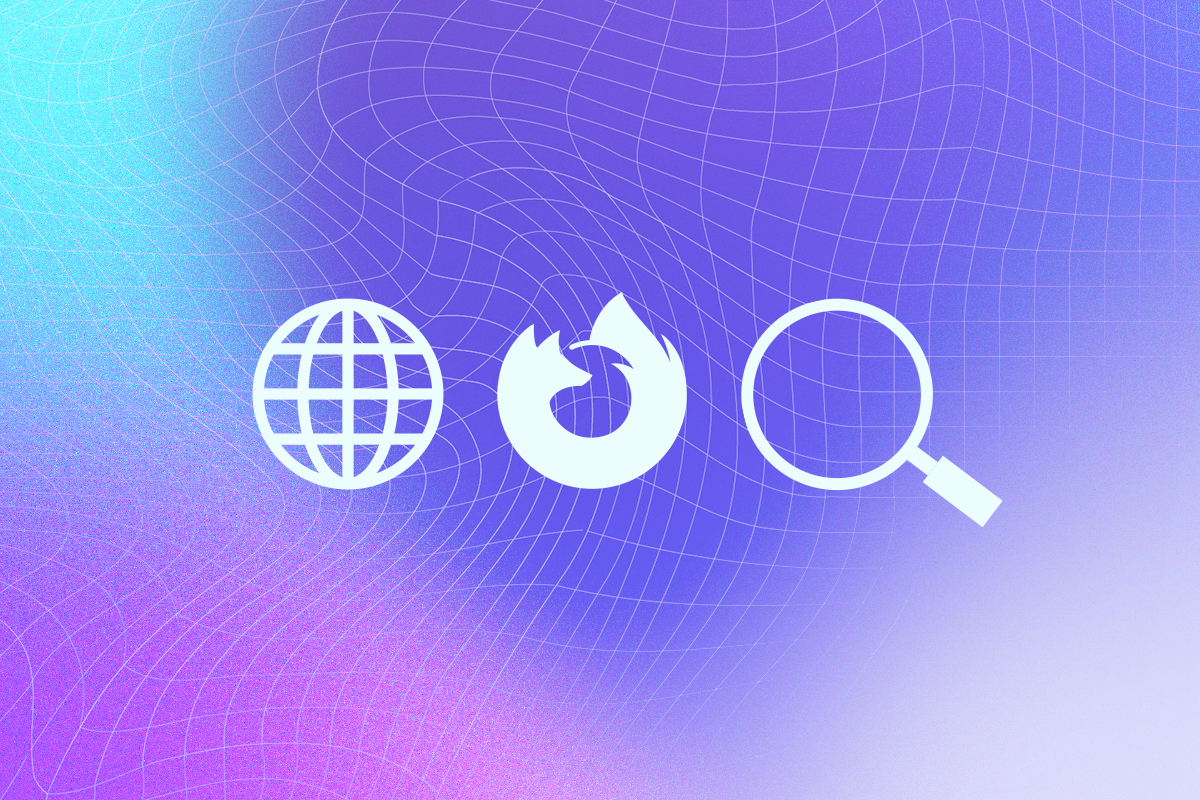 Solution of internet disadvantages
After looking at the advantages and disadvantages of internet surfing, let's look at the solutions to the disadvantages of internet surfing.
Read: 30 Legit Game Apps That Pay Instantly To PayPal In 2022: Earning Is Guaranteed
Reduce time spent on the internet
As with any other form of addiction, internet addiction may be dangerous.
There are many ways to limit your internet use if you're concerned about becoming overly reliant on it.
Limit your internet usage by keeping a journal and defining only certain times during the day when you are allowed to access the internet. Another option is to distract yourself from the internet by turning off, moving, or unplugging electronic gadgets.
You may reduce your internet usage and improve your health at the same time by adopting healthy behaviors.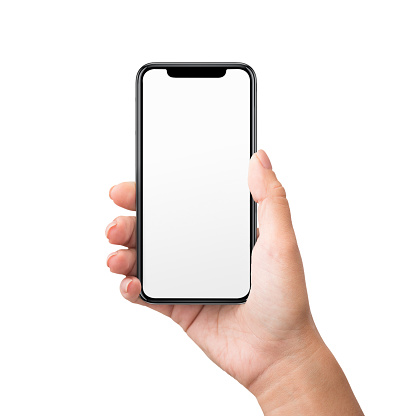 Make sure your PC and smartphone are protected with the most up-to-date security software.
Malicious software gives attackers access to all your online activities, so additional precautions are of little value if your computer or phone is infected. The operating system should also be updated.
Read: Star-Clicks Payment Proof: See How To Start Earning
Be aware of spam and scams and how to avoid them.
It is not always easy to distinguish between a legitimate email, IM, or social media communication and a phishing scam. Avoiding phishing scams is as simple as never clicking on a link emailed to you.
An email with the proper logos and your name may or may not be from your bank if it claims to be from them. Use a search engine instead of the link provided to find the website.
When you click on a link on the actual site, you may rest assured that it isn't some spoofed version of a real site.
Ensure that your passwords are secure
An identity thief's dream is a weak password, especially if you use the same password on multiple sites. Your financial accounts can be accessed by a crook who has your password.
When creating a password, you should use at least 10 characters long, as well as upper and lower case letters and numerals or symbols, to ensure that your password is strong and secure (like name, age, birthdate, pet).
It's also a good idea to use password managers and two-factor authentication (2FA).
Read: Is EZOIC VS ADSENSE EARNINGS VALUE FOR MONEY? (Follow This Steps) | Rich Rainbows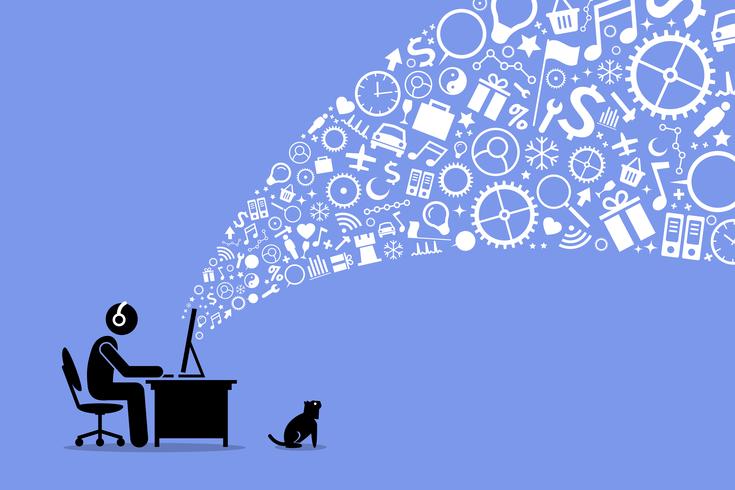 Advantages and disadvantages of internet surfing Final note
Society benefits from the internet, yet some people try to become a burden. We should all be aware of its value and work to use it in our daily lives better.
Our lives can be transformed if we utilize it correctly, but if we misuse it, it can be disastrous for us and those we care about, as well.
It's important to educate and encourage your children and family members to use the internet before allowing them to use it themselves.