Are Romantic Relationships Overrated even in Bed?
A lot of people can make hilarious comments, tweets, and hashtags about how fantastic their relationship is just to send a message across to people how well they are doing (Romantic Relationships Overrated). 
But oftentimes, they are always said to be overrated.
People would do anything to create that positive image for themselves anywhere, but what they are going through in their private lives as a couple, is far from the truth. 
When one looks at these things, one would begin to wonder if there is any relationship this amazing.
But keep your fingers crossed, you are about to learn more. 
Romantic relationships are oftentimes said to be overrated.
The portrayed lifestyle of perfection is what makes people think that there is something called a perfect relationship. 
These are things being watched on the T.V, sometimes through reality shows, and also being listened to on the radio, but they are all fiction! 
We all enjoy romance whether we like it or not, whether we admit it or not.
It is an extension of love from one loved one to another. One thing that is involved here is love, being shared from one loved person to another.
Having those romantic feelings in bed and think that is how love is supposed to feel is more like watching a love movie that is not real or getting amazed by the sweet fairytale stories. 
Ladies think of hearing bedtime stories to always crave their fantasies from their men, and end up with something way opposite from what they perceived. 
You can be married and not experience a romantic relationship with your spouse.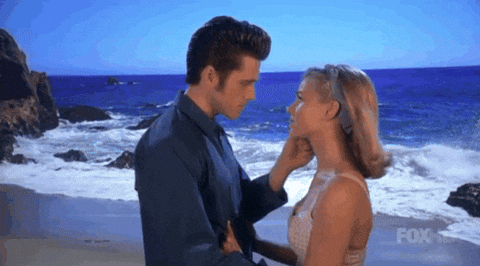 That is where we all need to have this understanding about romance in relationships, and if they do extend to the bedroom. 
This has made us ask, are romantic relationships overrated even in bed? 
Romantic relationships in bed are basically what happens in bed and whatever goes on there is between the couples or lovers who choose to spend some good time together. 
Over time, we just realize that most of our expectations are not as important as we think, but just mere things being overrated. 
We would look at reasons why we think romantic relationships are being overrated even in bed. This is meant to give a full and basic understanding of what a romantic relationship is all about. 
6 Weird Things I Think I Knew About Sex
SEX ON THE FIRST NIGHT
Sexual infatuation, one amazing thing it's going to be and how it's going to last forever are just temporary. It is okay for the night to be amazing and sex is indeed important to maintain a healthy relationship. But these things won't last forever, what's important is what comes all time and it stays for a lifetime.
PHYSICAL APPEARANCE
We have all fantasized about some physique we want to have sex in bed with. The big guy with a broad chest aligned with cute beards, tall, dark, and rich guy. 
And the lady with the perfect shape, big breast, and big bum, light-skinned with bright eyes. With time, we get to find out that they are all mere fantasies (Romantic Relationships Overrated). 
Better be at peace with whomever you are with and maintain a happy home. If those kinds of features come to you, good! But if they don't, enjoy your sexual relationships with the best in bed. 
RICH WITH A HIGH PAYING JOB
Ever have the feeling of lying in bed with a rich guy with a high-paying job? How do you feel? Secured? Nah! Get it straight with yourself on this because most people would feel like having that romantic feeling in bed with someone who is not their spec wouldn't do it for them. 
You do not need all that in your life to feel secure. You need someone with a passion for what he does. Also, always check what drives a man, not what he drives. 
GOING OUT TOGETHER AT ALL TIMES
Experiencing a romantic relationship doesn't mean that you are going to be together all the time. Sometimes, you'd want to be left alone to search deep within yourself. But most people always think romantic relationships are always going to be that sweet.
That's where it becomes being overrated because what you are expecting isn't what you end up seeing. 
SOCIAL MEDIA
Romantic relationships being overrated is when you'd think your lifestyle should always be flaunted on social media. If you spend your entire time posting up pictures you are taking at the classic restaurants, beaches and parks, and private resorts, when are you going to have time to experience the true passion that you share?
It is okay to take one or two pictures, but focus more on the time shared in each other's arms. 
TAGS AND LABELS
Do you want to keep up with dates? Do you want to record when you had your first kiss? You want to record when you had your first sex? get done with it already. Nobody cares when you have the first of everything in your life. 
If you have a boyfriend or a girlfriend, cool! But if you are married, it's best you just make sure you keep your wedding anniversary dates and you'd be fine without the overhype of everything you think should look like a fairytale story. 
One of the best things that can happen to someone is to fall in love with the right person (Romantic Relationships Overrated). 
That is when you can create your love world with your spouse and experience whatever romance you want to experience. 
Also, make sure that your partner is also in line with what you expect from the relationship. That is when you can say that you are having a romantic relationship that is being extended to the bedroom to fulfill your needs and wants.
Love is a beautiful thing, only if we choose to make it beautiful. 
We can create whatever we choose to create only if we believe and put our hearts into it.
The same thing goes with our relationships. Whatever we want out of a relationship becomes what we get (Romantic Relationships Overrated). 
Also READ..