Hormone imbalance menstrual cycle symptoms in female reproduction, hormones play an important role, particularly those regulating the menstrual cycle.
Hormones in the body must signal and control the formation of an egg within an ovary, the release of the newly formed egg into a woman's fallopian tube, as well as the thickening of the uterine lining in preparation for implantation for a pregnancy to occur.
You have an imbalance in your hormone levels if you have too much or too little of a particular hormone in your body.
Even the smallest adjustments can have significant consequences across your entire body.
How To Treat Hormonal Imbalance To Get Pregnant
Hormones, especially those that regulate the menstrual cycle, are critical in female reproduction.
Hormones in the body must signal and control the development of an egg inside the ovary, the release of the newly created egg into the fallopian tube, and the thickening of the uterine lining in preparation for implantation.
If the freshly released egg is fertilized by sperm (male body hormones also govern sperm development), the embryo will proceed to the uterus for implantation.
A deficiency or an abnormal amount of one or more hormones may retard or halt any preceding steps, making pregnancy more difficult to obtain.
Hormone imbalance menstrual cycle symptoms are frequently treatable and should be addressed regardless of whether or not the patient is planning to become pregnant shortly.
Some of the pharmaceuticals used to treat hormonal imbalance include restoring normal thyroid function, normalizing hormone levels, and promoting ovulation or triggering the release of a fully mature egg.
Weight loss and dietary adjustments, as well as other lifestyle improvements, can help to regulate hormone levels and increase the likelihood of becoming pregnant.
Read: What Hormone create Sex drive?, should you see your doctor? | Watch Video – Rich Rainbows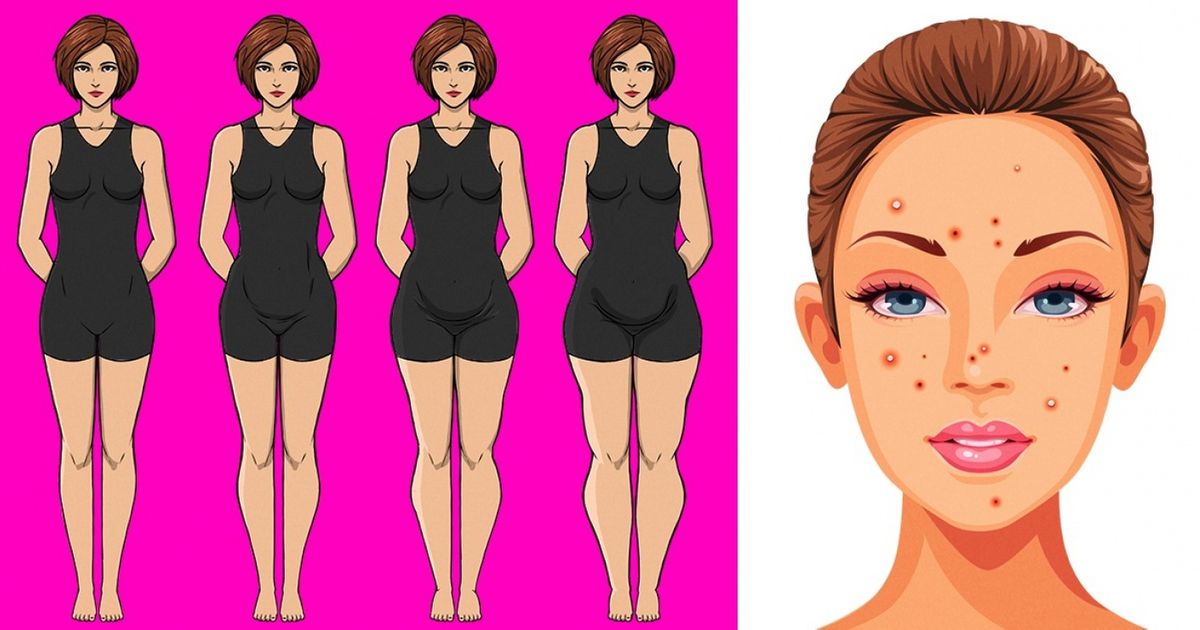 Hormonal Imbalance Symptoms In Female
Symptoms of hormone imbalance menstrual cycle symptoms that are found in females include:
Excessive hair on the face and other parts of the body
Heavy or irregular menstruation, including missed periods, a stopped period, or a frequent period
Acne on the front, chest, or upper back
Hair loss
Darkening of the skin, especially along neck creases, in the groin, and underneath the breasts
Skin tags
Vaginal dryness
Vaginal atrophy
Pain during sex
Night sweats
Headaches
How To Cure Hormonal Imbalance In Menstruation
While you can make certain lifestyle adjustments to help regulate your hormones, it's essential to consult with a doctor if you're experiencing signs of hormone imbalance menstrual cycle symptoms or if your periods are becoming more often or irregular.
They will keep track of the hormone levels and ensure that they are where they should be. It also allows them to establish whether or not a treatment is effective.
In some cases, extra treatments may be necessary depending on the underlying cause of the hormonal imbalance or the hormones that are out of balance.
Read: op 10 ways to Prevent Painful Intercourse: How To Fix Your Sex Life | Rich Rainbows
Hormonal Imbalance And Pregnancy
Hormones play an essential part in the conception and development of babies.
Certain hormonal abnormalities can have a negative impact on your ability to conceive. Hormones are responsible for various physical processes, including regulating your menstrual cycle, preparing your body for pregnancy, protecting unfertilized eggs, and ovulation.
Even if one of the processes necessary for conception is out of balance, it may be difficult for you to become pregnant.
Hormonal imbalance can also result in infertility.
Once you become pregnant, hormones continue to play a significant part in your pregnancy. Pregnancy hormones are responsible for maintaining your baby's health, regulating its pace of growth, and even inducing labor in some cases.
Hormonal imbalance during pregnancy can result in various complications, including gestational diabetes, hypertension, low or high birth weight, and even miscarriage.
Symptoms Of Hormonal Imbalance
Hormone imbalance menstrual cycle symptoms may affect both men and women. Hormonal Imbalance may cause these symptoms:
Fatigue
Muscle weakness
Muscle aches, tenderness, and stiffness
Pain, stiffness, or swelling in your joints
Increased or decreased heart rate
Sweating
Increased sensitivity to cold or heat
Constipation or more frequent
Bowel movements
Frequent urination
Increased thirst
Increased hunger
Decreased sex drive
Depression
Blurred vision
Infertility
Thinning hair or fine, brittle hair
Purple or pink stretch marks
Read: Testosterone is: Problems with Low Testosterone in Men(100% Useful article) | Rich Rainbows
How To Cure Hormonal Imbalance In Females
A simple blood or urine test may reveal men and women's hormonal imbalances.
Fertility hormone testing examines the presence of a range of hormones involved in reproduction to detect whether one or more of these hormones is deficient or excessive.
This information may assist fertility doctors in determining the reasons for infertility and the most effective treatment choices.
Hormonal imbalances are often curable and should be addressed regardless of whether the patient is trying to conceive.
Hormonal imbalances may be treated with drugs that restore normal thyroid function, regulate hormone levels, promote ovulation, or prompt the development of a completely developed egg.
Additionally, lifestyle adjustments like weight reduction or dietary changes might help balance hormone levels and increase the likelihood of conception.
Read: WHAT HAPPENS AFTER SEX TO A WOMAN (13 Ways) | Video
Hormone or birth control
Even in women who are not actively attempting to conceive, medicines containing estrogen and progesterone in various forms can help manage irregular menstrual periods and associated symptoms.
Birth control is offered in multiple forms, including pill, ring, patch, injection, and intrauterine device (IUD).
Read: HOW SEX INFLUENCES PHYSICAL GROWTH AND DEVELOPMENT IN FEMALES
(Hormone imbalance menstrual cycle symptoms) Vaginal estrogen
People who are experiencing vaginal dryness due to changes in estrogen levels can improve their symptoms by applying lotions containing estrogen directly to the vaginal tissues.
They can also utilize estrogen tablets and rings to treat the symptoms of vaginal dryness and irritation.
Hormone replacement medications
For severe symptoms linked with menopause, such as hot flashes or night sweats, medications are available to alleviate the symptoms temporarily.
Eflornithine
This prescription lotion may help ladies with excessive facial hair growth by slowing the growth of the hair.
(Hormone imbalance menstrual cycle symptoms) Anti-androgen medications
Medications that inhibit the androgen hormone, primarily produced by the male genital system, can help reduce severe acne and excessive hair growth or loss.
(Hormone imbalance menstrual cycle symptoms) Clomiphene (Clomid) and letrozole (Femara)
These drugs aid in the stimulation of ovulation in women with PCOS who are attempting to conceive. Doctors may also administer gonadotropin injections to patients suffering from PCOS and infertility in order to boost their chances of becoming pregnant.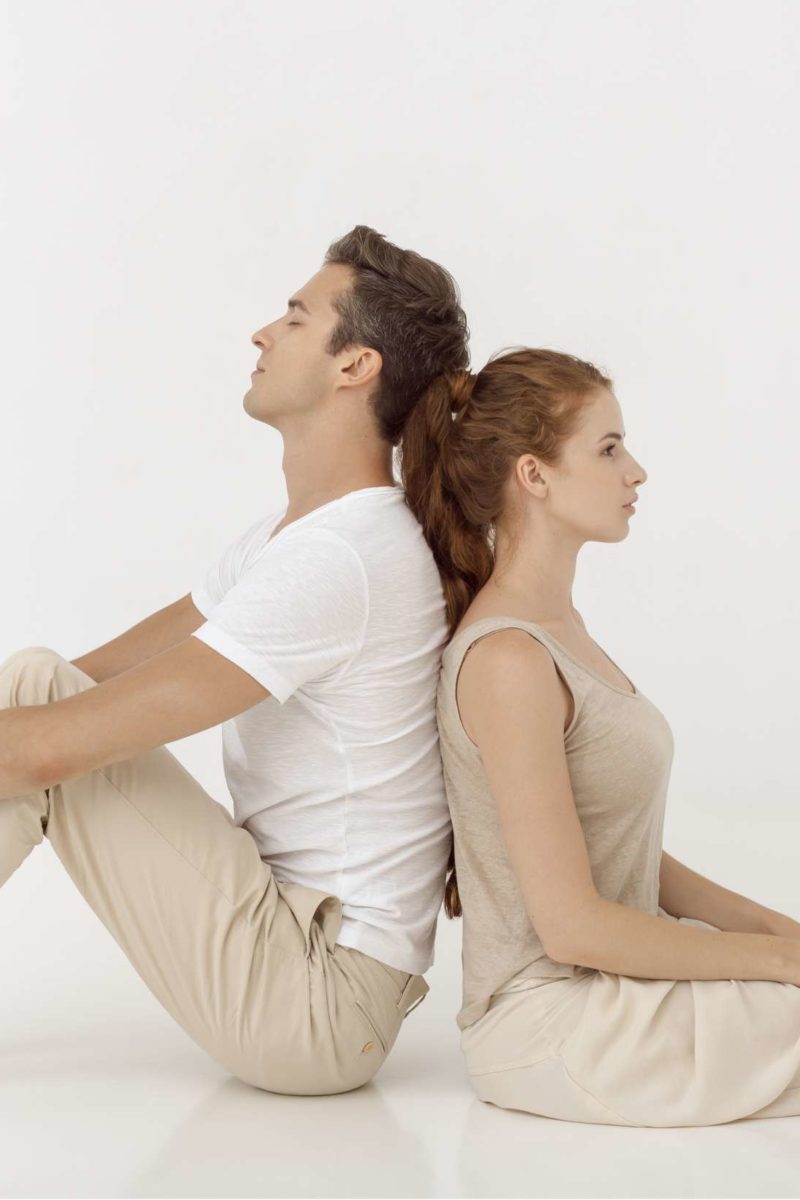 (Hormone imbalance menstrual cycle symptoms) Assisted reproductive technology
In vitro fertilization (IVF) may assist those suffering from PCOS issues in conceiving a child.
Hormonal Imbalance In Men
Testosterone and other hormones such as cortisol, insulin, and thyroid hormones are considered the primary male hormone.
Four Basic Forms of Hormonal Imbalance In Men
Andropause
Andropause, or male menopause, can be caused by low testosterone levels.
Adrenal Fatigue
Adrenal fatigue can be caused by low cortisol levels, your stress hormone. A common side effect of prolonged stress.
Hypothyroidism
Hypothyroidism can be caused by an underactive thyroid gland, which results in a low output of thyroid hormones.
Hyperthyroidism
A hyperactive thyroid gland can cause increased metabolism and high amounts of thyroid hormone. If necessary, it can be removed surgically.
Causes of Hormonal Imbalance In Men
Hyperglycemia and hypoglycemia
Hypothyroidism and hyperthyroidism
Poor diet
Being overweight
Birth control or hormonal replacement drugs
Pituitary tumors and benign tumors
High or low levels of cortisol
Iodine deficiency
Endocrine gland injury
Hereditary pancreatitis
Hormonal Changes At 40 Symptoms
Hormone imbalance menstrual cycle symptoms. After reaching the age of 40, a woman may discover that her life is altering in tandem with her physical changes. She doesn't feel quite old, but she also feels relatively young.
Even though she appears to be in good health, her body is beginning to reject what was once deemed normal, mainly due to hormonal changes.
Even though they have not made any significant changes in their food or activity routines, women begin to gain accidental weight.
Despite the fact that the scale reads the same as before, clothes don't quite fit the same as they used to.
They may be irritable and short-tempered, as well as fatigued and frustrated.
It is tough for them to get a decent night's sleep. Their menstrual cycles may become erratic and inconsistent.
Women who are forty years old are too young to undergo menopause, and the signs of menopause may not be on their radar screen.
However, many women are beginning to experience symptoms of what is known as perimenopause or pre-menopause without even realizing they are doing so.
Because these symptoms can appear up to eight years before the onset of menopause, many women are unaware that the symptoms they are experiencing are related to menopause or the impending start of menopause until the symptoms become severe.
Even though these changes can be distressing, they are a natural part of womanhood, and the majority of women will experience at least some of the symptoms at some point in their lives.
Conclusion
Hormones, particularly those that govern the menstrual cycle, play a crucial role in female reproduction.
You may make lifestyle changes that will help you balance your hormone levels. You should see a doctor if you have signs of hormonal imbalance or if your periods are becoming more frequent or irregular.