How do I know if my baby is healthy during pregnancy? Complications and crises that may arise during pregnancy should be
recognized by all pregnant women and their partners, relatives, and friends so that they and their partners can seek the required medical attention.
Issues may arise for any woman during pregnancy. When issues arise, they must be addressed as quickly as possible.
You must find a means to communicate the danger signs in pregnancy to a pregnant loved one, friend, or colleague so that they can recognize them and know where to go in the event of a crisis.
I'll be giving you ten signs that could serve as a warning signal during pregnancy.
When these signs occur, it's an indication that the woman needs to visit a health center.
Read:: What Hormone create Sex drive?, should you see your doctor? | Watch Video – Rich Rainbows
How Do I Know If My Baby Is Healthy During Pregnancy? 10 Danger Signs Of Pregnancy
How do I know if my baby is healthy during pregnancy? The following danger signs of pregnancy will let you know the conditions of your developing child during pregnancy.
Fever
Abdominal pain
Feeling ill
Swelling of fingers, face, and legs
vaginal bleeding
convulsions/fits
severe headaches with blurred vision
severe abdominal pain
fast or difficulty breathing
Weakness
Read: 100 days to Beijing, Canadian Olympians are kicking it into excessive gear
Signs Your Pregnancy Is Going Well In the Second Trimester
There are approximately 40 weeks of pregnancy. Your pregnancy can be divided into three stages
Read: US Supreme Court Hears Major Abortion Case 2021| Read More
Stages of Pregnancy
​First trimester: Between week 1 to Week 12 of pregnancy
Second trimester​: Between weeks 13 to 28 of pregnancy
Third trimester​: Between week 29 to Week 40 of pregnancy
So, how do I know if my baby is healthy during pregnancy in the second trimester? The second trimester occurs from the 13th week until the 28th week of pregnancy.
In the second trimester, the fetus grows bigger and stronger, resulting in the high protruding of the woman's belly.
The second trimester is when the baby's organs are fully grown.
The baby will start to move around. The mother will begin to notice a shift in her baby's sleeping and waking patterns.
This stage of pregnancy is a lot simpler for women than the first trimester.
Symptoms you may have experienced in the first trimester of pregnancy begin to improve in the second trimester.
During the second trimester, many expectant mothers report that their nausea and fatigue have lessened, making this the easiest and most joyful time of their pregnancy.
The second trimester is a critical time to stay informed about your pregnancy. The more you know about your pregnancy,
the more equipped you will be to make wise decisions and cope with the inevitable changes.
how do I know if my baby is healthy during pregnancy how do I know if my baby is beneficial during pregnancy
How do I know if my baby is healthy during pregnancy? Signs you may expect during the second trimester of your pregnancy
The uterus expands
You begin to show a larger abdomen
Dizziness or lightheadedness that occurs due to very blood pressure
Feeling the baby move
Body aches
Increased appetite
There may be visible stretch marks on the stomach, breasts, thighs, or buttocks.
Skin changes, such as darkening the skin around your nipples, or patches of darker skin, are common.
Itching
Swelling of the ankles or hands
Read: WHAT HAPPENS AFTER SEX TO A WOMAN (13 Ways) | Video
How to Know If Baby Is Still Alive In Womb?
How do I know if my baby is growing correctly during pregnancy? How do I know if my baby is healthy during pregnancy?
You can be sure your baby is alive when he kicks or change positions in your womb. When you first feel your baby's movement in your womb,
it is an exciting experience in pregnancy. Your baby's movements are a sign that they are alive and well.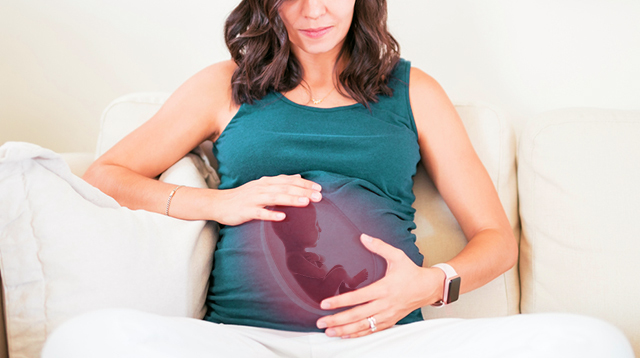 How soon will I be able to tell if my kid is awake or asleep?
Around 18 weeks into your pregnancy, you may begin to feel your baby's movement or kicking. You may not feel your baby's movement until the 20th week if it is your first time.
In your second or subsequent pregnancy, you may begin to feel your baby move as early as the 16th week of pregnancy.
What will my baby's kicking feel like?
Depending on how old the pregnancy is, you will feel various kinds of movement. Some babies are more energetic than others. Fluttering,  swirling, rolling, or bumping may be the first sensations you notice.
Your baby's movements become more pronounced and frequent as your pregnancy advances.
You'll be able to feel your baby's kicks, jabs, and elbows more clearly when they're bigger and stronger and your skin is stretched tighter over your womb.
You must study how your baby moves or kicks in your womb. If you have any concerns about the strength or frequency of your baby's movements, call your midwife or doctor right away.
Read: What Increases the Risk of Breast Cancer 2021 | 7 Risk Factors
How Do I Know If My Baby Is Okay in the Womb Early Pregnancy
How do I know if my baby is growing correctly during pregnancy? How do I know if my baby is healthy during pregnancy? 
You can know if your baby is doing well at the early stage of pregnancy by visiting the Doctor. The Doctor will check the baby's growth and Heartbeat.
Normal growth test With Ultrasound
There are various approaches to monitor a fetus' growth and development. However,
ultrasounds are the most common way doctors use to monitor the health and growth of your child. Every month, the fetus grows about 2 inches in length.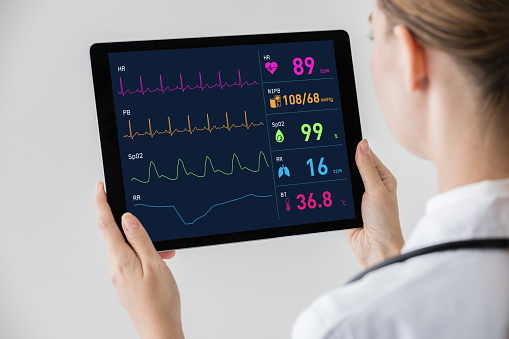 Heartbeat measurement
At roughly the fifth week of pregnancy, a baby's heart begins to beat.
A modern-day Electronic Foetal Monitoring system makes it easier to know the Heartbeat at the end of the first trimester. Your doctor may do a non-stress test to verify the health of your baby's heart.
It is also possible for doctors to only touch your stomach and count your heartbeats. 110 to 160 beats per minute is considered a healthy heartbeat.
How Do I Know If My Baby is Okay in The Womb 8 Weeks
How do I know if my baby grows properly during pregnancy at eight weeks? How do I know if my baby is healthy during pregnancy?
At eight weeks, you cannot feel the movement of your baby. However, you can know your baby's health status by having an ultrasound test conducted by a medical professional.
By Ultrasounds
During the first eight weeks of pregnancy, an ultrasound is performed to determine whether or not the embryo is developing properly within the womb (rather than inside a fallopian tube, for example).
During pregnancy, ultrasounds are performed to monitor the baby's growth and discover any abnormalities that may be present.
Abnormalities such as Down syndrome may be detected through ultrasounds. It is necessary to conduct additional testing to confirm any suspected anomalies because the technique cannot provide high-quality images.
Aside from being non-invasive, painless, and safe for the mother and the fetus, an ultrasound scan has other advantages, such as being more accurate than a blood test or an MRI.
How To Know Baby Is Healthy In Womb Without Ultrasound
How do I know if my baby is growing correctly during pregnancy without an ultrasound being conducted? How do I know if my baby is healthy during pregnancy?
You can know your baby is healthy through reports from tests conducted by your health care provider. Alternatively, you can also see the health of your baby when the baby kicks or move.
Through Your Health Care Provider
Your health care provider will monitor your weight, blood pressure, and the development of your unborn child periodically throughout your pregnancy.
Your health care provider might feel your abdomen and listen for the baby's heartbeat starting during the second trimester.
You may undergo a prenatal test which includes blood, urine, and cervical tests, to know the health of the pregnancy.
Through Movement or Kicking
After five months of pregnancy, the baby begins to move—a 6-month-old fetus's response to sound. The fetus responds to external stimuli around the seventh month of pregnancy.
A baby's location and frequency of kicking increase around the eighth month. There is reduced room for mobility by the ninth month of pregnancy.
Do you know how soon you'll be able to feel your baby move around?
Your baby's movements will become more regular around the second trimester. Even as early as 13 to 15 weeks into a pregnancy,
some expectant mothers report feeling their baby kick, which is more common around the 18th week.
You will feel the kicks first as a mother.
Although partners and anyone you let to feel the baby kick may feel it around the 20th week.
In the case of twins, the expectant mother is less likely to feel the baby's movements than when they are pregnant with a single child.
Symptoms Of Abnormal Child In Pregnancy
Vaginal Bleeding
During the first trimester, the fertilized egg installs itself on the uterine lining, resulting in hormonal changes and a small amount of vaginal bleeding, which may be normal.
However, some vaginal bleeding coupled with abdominal pain may indicate a miscarriage or ectopic pregnancy and should be taken seriously.
It may also be a result of preterm birth. The pregnant woman should see the Doctor.
Abdominal Discomfort And Cramping
Abdominal pain may not be connected to pregnancy. However,  some expecting mothers may suffer from constipation during their pregnancy.
They may experience stomach pain because the uterus grows, and the fetus can squeeze or put pressure on the bladder, leading to discomfort.
These symptoms shouldn't be taken lightly. They could indicate an infection or an ectopic pregnancy, leading to a miscarriage if ignored.
Sweating and Excessive Thirst
During pregnancy, some of the fluids in the mother's body are transferred to her unborn child, resulting in a constant thirst for the expecting mother.
However, if you are excessively thirsty and sweating at the same time and the thirst is not relieved by taking water, This could indicate a condition known as gestational diabetes.
Reduced or lack of fetal movement at 20th week
When an unborn baby grows in the womb, there is little room to change its position in the womb. Consequently, its movement slows down.
Sometimes, it appears to be calm or quiet, as if it were sleeping.
Sometimes, the absence of movement is a sign of an anomaly. In cases, while the expected mother noted that the baby was calm than normal,
She should immediately see a doctor and get health and pregnancy checks.
Conclusion
How do I know if my baby is healthy during pregnancy? As you proceed in pregnancy from the first trimester to the third trimester,
having as much information as possible about your pregnancy can help you make sensible decisions and deal with situations that may arise during this period. The right knowledge will let you know when to be calm and when to visit the Doctor.