HOW TO SURVIVE A LOVELESS MARRIAGE
How to survive a loveless marriage understanding the purpose of a union and having compatibility in that union is key;
as the inability to complement each other or even be able to accept the presence of difference will tell on how well and lasting a union will be.
A Lot of times, love can make you see less of the important considerations that should be looked into to have a long term analysis
that can tell or better help in making decisions concerning the union but when love birds must have gotten married and start to experience hardship in the relationship,
the love then begins to fade and before one knows what's happening divorce can be a way out.
The world of marriage is suffering today because of negligence on the part of the couples.
What's a loveless marriage
in simple language, it's a relationship or union in that love no longer exists or died.
It's easy to fall in love but some basic tips should be neglected from the unset such as getting to know what you want and what the
other partner wants; in simple sentences, it's getting to know one another and dating for months to know more and have experiences
that can help to discover some certain things that words can't reveal but time can reveal. Rushing into marriage most times has made many live a life of sorrow and regrets or even molestation marriages.
However, some tips help if you are among the category of those who are about to increase the rate of divorce. Which will be discussed in this article.
20 TIPS TO SURVIVE A LOVELESS MARRIAGE
The following 20 tips can help one survive a loveless marriage and they include;
WORDS
words account for the promotion of a divorce in a marriage. You can't expect to speak negatively to your partner and expect to have a loving marriage or a loving partner.
If you can't use your tongue correctly when you are angry why not try silence, why allow your mouth to destroy the beautiful union you have looked up to have?.
It can work if you stop using your tongue negatively to work against your marriage. You just have to learn to speak timely, rightly, and correctly.
Read: What can a Lady Provide To a Man in a relationship?
LANGUAGE
love has a language that's different from tribe, religion, and beliefs. Although, it can be expressed in the tribe, religion, and beliefs but is uniquely done.
The way you speak a Love language can either be through words, attitude, or gestures and manners. Once you can speak it rightly through these ways,
you are already laying a foundation that can grow faster than imagination. For instance, you can be in a marriage and be calling your partner his or her name,
and you are trying to build attraction or a spark between both of you; you are only helping issues of remaining an option or being divorced. Yes, it is as simple as that.
Read: Why Is Intimacy and Sex Necessary in a Relationship or Marriage? | Rich Rainbows
FRIENDS
just because you are married doesn't mean that you can't both have fun together in a friendly way even if you too are married.
The friendship aspect is the flexibility line that allows you too to play and say things at ease with each other without anyone getting upset.
Creating friendship may not be easy since it wasn't part of you both in the first instance or probably died while you two became too serious
trying to build a perfect future and neglecting the moment and things that matter most. Friendship is a relationship that helps a lot especially in moments where there is much tension; the friendly aspect of that
relationship can be initiated through a code word that's used and tickles the other partner. As such, it can help settle disputes.
FORGIVENESS
This is an instrument of peace and love. If you find it difficult to forgive then you can't survive a loveless marriage as you cant have
a place in love but a place in unending disagreement which leads to divorce. So many times couples think they have forgiven
their partner but their attitude tells that they haven't; this means once you have forgiven your partner it will reflect all over you in the way you treat your partner. So I beg you, stop pretending you have.
RECORD OF WRONG
you can't say you have forgiven your partner and you keep reminding your partner of the wrong deed your partner had done that you
claimed your partner had been forgiven for, the moment a little disagreement springs up. Such actions lead to irritation and can promote a bad omen.
Read: MARRIAGE EFFECT ON LIFE EXPECTANCY: 15 SECRETS EFFECTS | VIDEO
RESPECT
you have to respect not based on age but respect based on the love that you have for one another.
Respect has a way of ministering to the heart of the other partner. You can't treat your partner with disrespect and accept love in return,
it's like starting a car engine and after asking your partner to drive, you then go stand in front of the vehicle; it means death is calling. Avoid disrespecting your partner.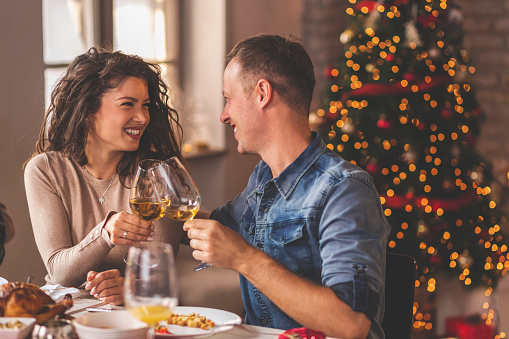 HONOR
this goes alongside respect but is unique. There's no human that when treated with honour won't feel good on the inside and
honour is like a seed of investment that sparks a strong foundation in the heart of the other partner;
enabling the other partner to want to do anything to please the other partner. Honour is very important in the love code.
Read: Sex Life Characters: 7 Most Important Things Every Married Couple Needs to Know | RichRainbows
GIFT
Gifting your partner gifts can also help to spark love in the heart of your partner. Giving is an act of love.
TIME
trying your best to be available, if you haven't been the type that has time to be around the house or even spend time going out to have fun together.
It doesn't matter if you too still talk or not but the fact that you are trying to be available will necessitate a conversation and some other activity that could start to promote collaboration.
Read: How to Improve Your Sex Life: 7 Tips for Couples | Video
AVOID ARGUMENT
as much as possible avoid confrontations and arguments since you are still trying to ensure that you secure yourself in the marriage.
IDENTIFYING THE THINGS THAT CAUSES QUARREL
if you know what you do that triggers your partner, try to stop it. It's in your best interest to reduce every tension and try to make your partner comfortable with your presence around the house.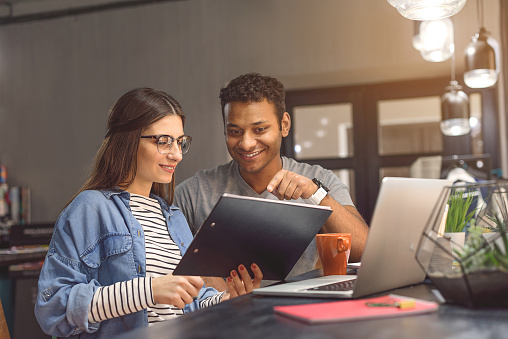 STUDY
you can't leave with someone for either a short or long period and not be able to tell some reaction and what response to give to such reaction.
It's in your best interest to always study your partner to know when something is wrong and how to approach your partner to help be
a source of comfort and not going at that time to start complaining or trying to demand; the reaction might be extreme and uncontrollable.
EMOTIONAL INTELLIGENCE
this is very important as it's a tool that's in use most of the time to make the other partner feel less important.
Emotional intelligence is the ability to be able to manage emotions.  Instead of getting mad, you choose to remain cool even when the situation is tempting for you to lose it.
Remember, you are trying to survive a loveless marriage and all your emotions like anger need to be subjected and not allowed to take a better part of you.
STAY CONCERN EVEN WHEN NOT INVITED:
this has to do with seeing or noticing a situation that's pressurizing your partner, you could give words of encouragement or even a profound solution in a simple way that wouldn't spring up issues.
RULE OUT ASSUMPTIONS:
a lot of times, the assumption mentality has made a lot of people lose.
As they keep assuming that their partner doesn't want them anymore or is not interested.
Sometimes, it's the pride of humans that makes them take decisions that will lead to regrets later.
Two proud people can't stay together because no one is ready to be a peacemaker but both are trying to prove a point in behavior.
STAY HUMBLE
it's a loveless marriage and you intend to see it change and you have tried all but still not working, humility can help win the heart over.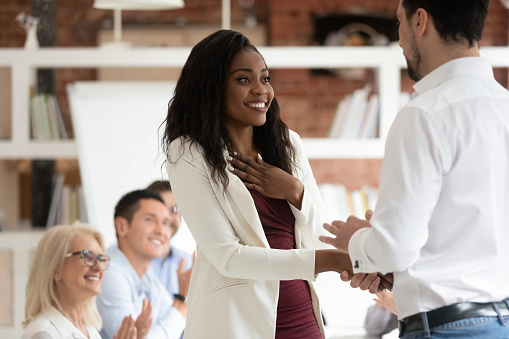 APPRECIATION
learning to appreciate your partner goes a long way to show how much the things your partner does,
you enjoy it and appreciating your partner can make him one to do more.
UNDERSTANDING
this is very important because a lot of times quarrels start with misunderstanding the true meaning of what was said or actions.
Understanding is trying to know why and how your partner might take things. Although, it takes us to the point of studying your partner
and trying to gain knowledge with understanding to help you know which, what and how to approach matters that are likely to occur.
LISTENING
Many times this exercise looks like we are doing it but many aren't doing it as they are slow to listen or while listening tend to turn
out or jump into concussion even when the other person isn't done with what he or she was saying. Oftentimes this is where disagreement starts.
Another mistake is trying to stay defensive so that you don't listen to what the other partner is saying. So this is a vital activity which you can use to survive a loveless marriage. Listen to understand and not listen to defend.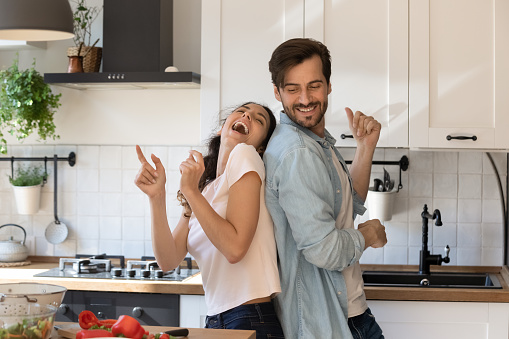 CELEBRATE YOUR PARTNER
Sometimes you can become too close to someone that you take little things for granted, just because you feel it's the same
person you see all the time but you see the less you celebrate your partner the higher risk you take in nursing a loveless marriage. Everyone likes to be celebrated,
it has a way of making your partner happy when you celebrate your partner. It could be a form of honour.
CONCLUSION
A loveless marriage isn't the end of it only if you decide to make it the end.
Just be ready to make sacrifices and you will be shocked with the outcome. Love is the code to unlock all that has died among you and your partner.