Is my husband bipolar or narcissistic? In this write-up, we will be looking at the difference between bipolar disorder and Narcissistic personality disorder.
We will learn how to spot a bipolar narcissist. We will see what to do when their relationship with us is toxic to our lives and mental health.
What is a Bipolar Narcissist? Is my husband bipolar or narcissistic?
Bipolar disorder and narcissistic personality disorder are two distinct conditions. When diagnosed with both,
the condition is a bipolar narcissistic personality disorder. So, is my husband bipolar or narcissistic?
What is Narcissistic Personality Disorder?
An individual with a narcissistic personality disorder (NPD) exhibits chronic patterns of high feelings linked to self-importance, a lack of empathy for others, and a strong desire for praise and approval.
People who have narcissistic personality disorder appear to have no empathy for others.
They have a strong desire to have things done their way and are willing to go to any length to ensure that certain situations work in their favor.
Read: Sex Addiction: Overcoming Sexual Fetishes and Managing Them (100% Unique Guide)
What is Bipolar Disorder? (Is my husband bipolar or narcissistic?)
Bipolar disorder is a chronic mental illness that lasts a lifetime. Bipolar disorder is characterized by significant swings in a person's state of mind from highs to lows. One day,
they are happy, energetic, and full of joy. The following day it's depression that overshadows like a guy whose girlfriend broke up with him on the eve of their wedding.
The mood swings experienced by people with bipolar disorders are typically severe enough to impair their quality of life and their ability to carry out daily chores.
Rapid mood changes characterize bipolar disorder. The term "episode" is used to describe the change in mood experienced by people with bipolar disorder.
Read: What Are The Symptoms Of Heart Disease, And How To Prevent it? (2021) | Rich Rainbows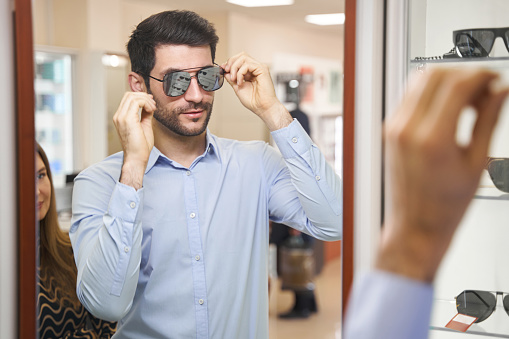 The Link Between Bipolar Disorder And Narcissistic Disorder
It is possible for someone suffering from bipolar personality change to exhibit behaviors similar to those associated with
narcissistic personality disorder when experiencing mania. A manic episode of bipolar disorder and narcissistic personality disorder can be similar.
A person who has bipolar disorder may also disregard care, shun social contact and appear oblivious to the needs of others.
However, people who have a narcissistic personality disorder may appear indifferent or insensitive to the needs of others, which may be due to a fear of being inadequate.
Bipolar Disorder Personality Traits (Is my husband bipolar or narcissistic?)
In this section, we will be looking at traits that might be found in people with bipolar disorder. It can also be referred to as bipolar personality change.
Read: Our superficial view of variety will solely result in cultural assimilation
Neuroticism
People with bipolar disorder go through rapid changes in mood, anger, anxiety, depression, and emotional instability. They may even be a bipolar narcissistic alcoholic.
This means they get drunk while trying to be abusive to other people.  Getting drugs can worsen the condition of bipolar and narcissistic personality disorder.
The term neuroticism can be used to describe such personality traits.
Read: How Gyms can help you Live a Better Life | 2021
Extraversion
When bipolar disorder patient is experiencing their highs, they tend to be very friendly with other people,
love to start a conversation, and are very energetic. They tend to have this trait than people without such disorder.
These personality traits can be referred to as extraversion.
Disinhibition
Studies showed high chances that bipolar people sometimes appear irritable and impulsive.
They might be disorganized, ineffective, and may not follow schedules. Chances are high. They are procrastinators. Such personality traits can be referred to as disinhibition.
Bipolar Narcissistic Father (Is my husband bipolar or narcissistic?)
Bipolar narcissistic fathers often breach your boundaries to prove that they are capable of more than they are.
They dictate what to do even if it is not the right thing to do. You should defend yourself and seek professional advice.
Read: Rising battle in Afghanistan associated to ongoing local weather change, specialists say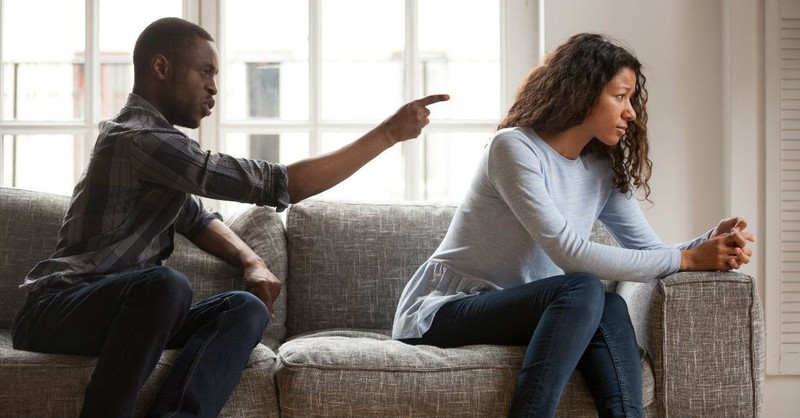 Defend Yourself Against Abuse
Narcissistic fathers sometimes try to convince their children that they are insane or irrational. He may accuse you of things you didn't do.
He may get angry at you without any offense because of his bipolar nature. He might speak to you like you are not his daughter or son. You should courteously defend yourself and stand your ground against him.
Seek counsel from an expert
Since childhood, you have been subjected to emotional distress and abuse. As a result, you may now have Post-Traumatic Stress Disorder (PTSD). Ensure to seek counsel from a psychology expert.
Bipolar Personality Disorder (Is my husband bipolar or narcissistic?)
A bipolar personality disorder is characterized by significant mood fluctuations, which compromise emotional high and low.
People with Bipolar disorder experience emotional highs such as mania and hypomania. Sometimes, they hit a low and get depressed.
Hopelessness and depression can set in. They may experience euphoria, a burst of energy, or an unusually high level of irritability as their mood switches to a high. Their sleep, conduct, and capacity to think clearly can be affected by mood swings.
When you should see a doctor
Many people with bipolar disorder are unaware of the devastation their emotional instability causes them and the people they care about, which prevents them from receiving the therapy they require despite their extreme mood swings.
One may also like the euphoria and productivity that come with bipolar disorder.
However, it's important to note that this high is always followed by a low, leaving the victim feeling dejected and exhausted.
Don't hesitate to get help if you're experiencing any of these symptoms. There is no cure for bipolar disorder.
You may manage your symptoms better if you get help from a mental health professional with experience treating people with bipolar disorder.
People with bipolar disorder are more likely to have suicidal thoughts and behaviors. If you're having suicidal thoughts,
dial your local emergency number without delay or go to the hospital's emergency unit.
It would be best to talk to a close friend or family member you trust.
Bipolar And Narcissistic Relationship
Bipolar narcissists feel exceptionally unique and are manipulative
They believe that they are exceptional and better than you, even if they are not. When a bipolar narcissist is your friend,
a loved one, or lover, you may notice that they have self-esteem that diminishes you. They feel they can do anything better than you. They make you fell mediocre and lose your confidence
Their mission is to make your special day your sad day
The goal is to ruin anything that might be meaningful to you.
When a bipolar narcissist observes you are enjoying a good time, they tend to become very uncomfortable, especially if they feel excluded in any manner. Is my husband bipolar or narcissistic?
A bipolar narcissist is incapable of loving and will go to any length to harm their relationship. Bipolar Narcissists are experts of deception, and deception is their speciality.
Bipolar narcissists lack empathy.
Narcissists are distinguishable by their lack of empathy for others. All is not fair in the world of a self-centred person.
It is uncommon that they give back what they have demanded from others, and when they do, there are always negative consequences. When a bipolar Narcissist is making you lose your mind, you should seek a counsellor's advice.
Bipolar Disorder Symptoms
We have seen the meaning of bipolar disorder in the first paragraph. In this section, we will be looking at the common symptoms
that can be easily observed in people with bipolar disorder. These symptoms are grouped into high (also known as mania) and Low(also known as depression).
Symptoms of mania
Feeling they are very important.
Feeling extremely excited for a long period.
Talking very fast, often with racing thoughts and rapid changes of topic.
Feeling extremely restless.
Getting easily distracted
Feeling like engaging in risky behavior like having rough sex and gambling away their life savings.
Having a low appetite
Symptoms of Low or Depression, Is my husband bipolar or narcissistic?
Loneliness
Feeling sad for a long time.
Losing interest in activities that they liked.
Having a sudden change in appetite.
Feeling severe fatigue or lack of energy.
Losing confidence to carry out simple tasks.
Spending too much or too little time in bed.
Having problems with concentration and memory.
Making bad decisions in critical situations.
May feel suicidal or attempt suicide.
Conclusion
In this article, we have seen the difference between bipolar disorder and narcissist. We have seen characters that are typical of Bipolar and narcissistic people.
We should not try to treat people with bipolar disorder as those without. Bipolar people are sometimes forced to do what they do. Their actions are a result of their mental illness. We should know when to be patient.
However, people who are bipolar and narcissistic are cruel and do not want the best for us. Often, they want the exact opposite of what we want for us.
We should treat them as who they are. They make us lose confidence in ourselves and try to make us have confidence in them.
Bipolar Narcissistic people should not be given our trust.
In situations where our relationship with them endangers our physical or mental health, we should visit the hospital and seek the advice of a counselor. Cutting ties with such people could be the best decision for us.