Young Adults Have Sex
People get involved with different things for so many reasons. Some could be personal or by the influence of peer pressure.
When it comes to sex, there are various reasons why we find adolescents and young adults get involved with sex.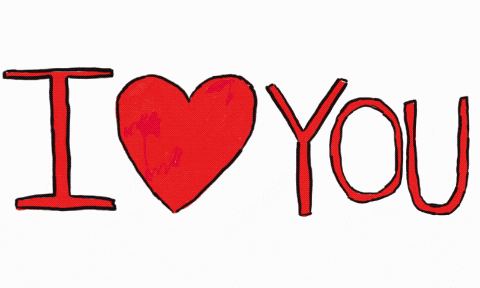 Whichever it goes as regards how people have sex, they have every right to get the pleasure to satisfy their body as long as there is consent from the opposite sex. But, some things trigger the emotions that push them into having sex.
Human factors categorized in different stages have been said to trigger the sexual behaviors found in many adolescents and young adults.
Factors relating to human emotions are regarded as the top reasons for what is accountable to sexual intercourse between adolescents and young adults.
We are going to discuss some certain factors below that make adolescents and young adults have sex.
We have gone through different and various reasons why adolescents and young adults have sex, and after a thorough survey, we have been able to come up with solid proofs on the stimulant that triggers these actions.
Nevertheless, these factors could be for various reasons as we have said earlier.
But analytically, they are categorized into various aspects which could be for the right or wrong reasons. Here are the following factors;
To create intimacy and love
To boost Self Esteem
Trend
For personal pleasure
Self-appraisal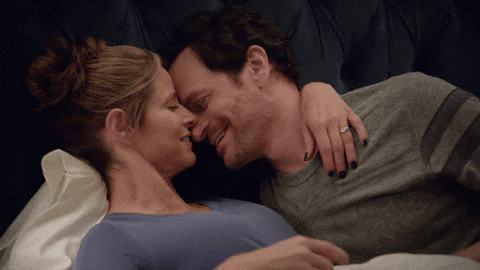  To create intimacy and love
Sex experienced between two lovers or couples is to share that feeling of closeness.
And it is not just like that because some relationships still find it difficult to take their relationship to a level of intimacy.
To achieve intimacy in a relationship, it could be done through various means as; having sexual intercourse, kissing, cuddling, and having some good conversation times in bed just feeling good in each other arms.
Read: How Sex Became the Best? Find out the 6 Ways
These things mentioned above go a long way in building up intimacy in a relationship to last for a very long time.
Many people find it difficult to achieve this in their relationships and either of the couples gets checked out of the relationship mentally before actually finding themselves out of such union.
This is what leads to divorce in marriages these days, and if one should check the reason behind such breakup, it always centered towards intimacy not being there anymore which leads to the breakout.

 To boost Self Esteem
That feeling to be special and appreciated within yourself that you are unique makes one indulge in sexual activities just to prove a point.
But we shouldn't get it wrong the fact that someone has sex with you doesn't make you feel special to him or her.
You can be a tool to just satisfy a sexual need and want at that particular time.
And your expectations don't meet theirs after such an act, it could lead to further heartbreak.
So finding self-worth is very important as a person, and it should be based on you having sex.
 Adults Have Sex: Trend
This is a very common trait among young adults and adolescents today. Because everybody is doing it, they also want to do it.
They want to hang around boys in the hood doing the same thing.
They see it everywhere they go and even see it being displayed on the T.V by rappers and singers who have it in the contents of their lyrics.
Many of our adolescents have these people as their role models and whatever these supposed role models do, they tend to follow and make it trending for others to copy such acts.
Young people these days tend to follow what's trending and there is really nothing we can do about it but just fuse with what is going on.
This trend in having sex and making it look like it's a normal thing has led many to have unwanted pregnancies, sexually transmitted diseases, and HIV leading to a different nervous breakdown in the human system.
Sex wasn't designed for adolescents who are not married, but in today's society, it is for everyone once they believe that you are above the age of 18.
 For personal pleasure
Personal pleasure is also a very active reason why adolescents and young adults engage in having sex.
When one gets that urge to satisfy oneself, he/she can decide to engage in sexual activities to please oneself.
Controlling the urge not to indulge in sexual activities requires discipline and it is not being taught in schools.
Subjects like this are being shunned away from students for no reason.
If no one teaches a young person what to do when these particular needs arise, not having the proper knowledge on how to take control of one's body might become an issue leading to various acts not condoned by society.
 Self-appraisal
That feeling of telling yourself that you are matured enough to do certain things sometimes makes young adults and adolescents get involved in sex.
Making yourself feel like an adult drive you into doing so many things which might arise to affect you later in the future without proper guidance.
We have so many children roaming around the streets looking for how to survive because of this simple sexual act done by two young people.
And at the end of the day, the government would get to take away your child from you because you are not able to take good care of your child.
Sex is a very powerful force and if not done with care, it could destroy the people involved in it.
The reason why some people engage in sex is of various categories.
But we have been able to highlight some top factors we believe triggers this mood in adolescents and young adults.
Sex is meant to be enjoyed, not for one to be suffering consequences from an activity because of wrong timing in indulging in such
activities.
And apart from having various selfish reasons to have sex, we should also diversify our view on making it being enjoyed by both parties and not should be a tool to ease up stress and make the body find peace.
Adults Have Sex: Trending..
Read: 5 Exclusive Red Flags In A Relationship | RichRainbows